Nidhi Hospital has fulfilled the oath of bringing back smile to ailing people. For this noble reason the hospital is always active to keep all departments trained.
The nursing staff make them an epitome of caring and loving towards the patients. They are trained to give perfect and agile care to patients. They are also trained to follow instructions by scientific method.
The Department which is one of the most important pillar of the hospital is the Nursing Department. At Nidhi Hospital Following training is given:
1. Control of Infection and Prevention: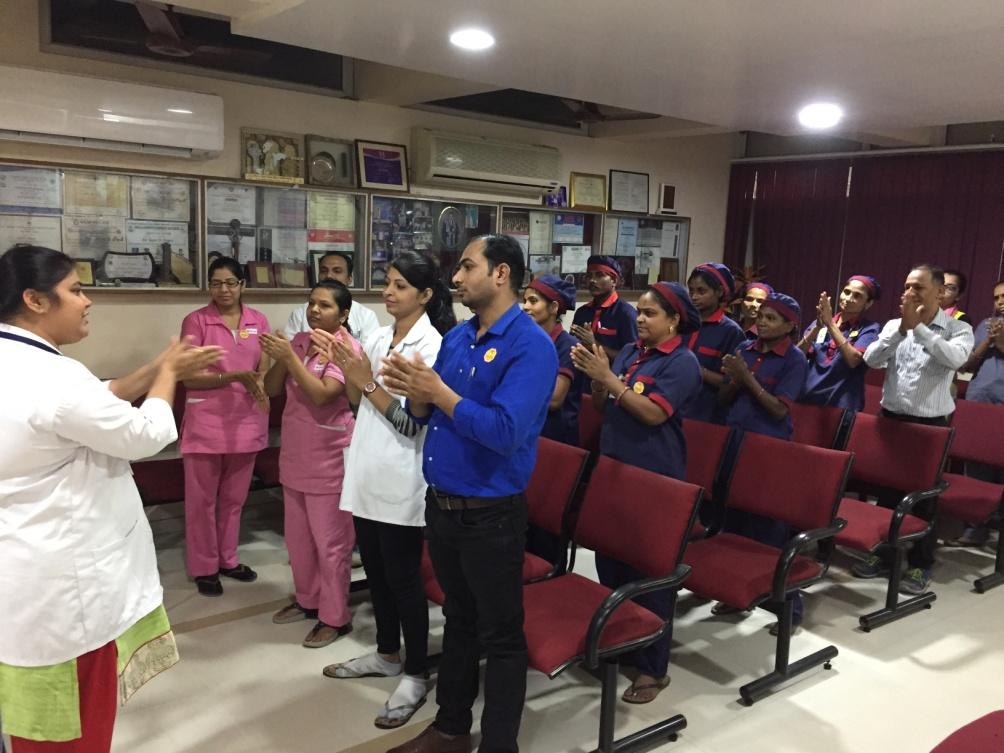 Healthcare-associated infections (HAIs) in hospitals impose significant economic consequences on the nation's healthcare system. It is grounded in infectious diseases, epidemiology, social science and health system strengthening. The key technical areas of work:
Hand hygiene
Prevention of surgical site infections
IPC to combat antimicrobial resistance
Injection safety
Burden of health care-associated infections
IPC country capacity-building
Prevention of sepsis and catheter-associated bloodstream infections
Prevention of catheter-associated urinary tract infections.
2. Improve Communication Skills: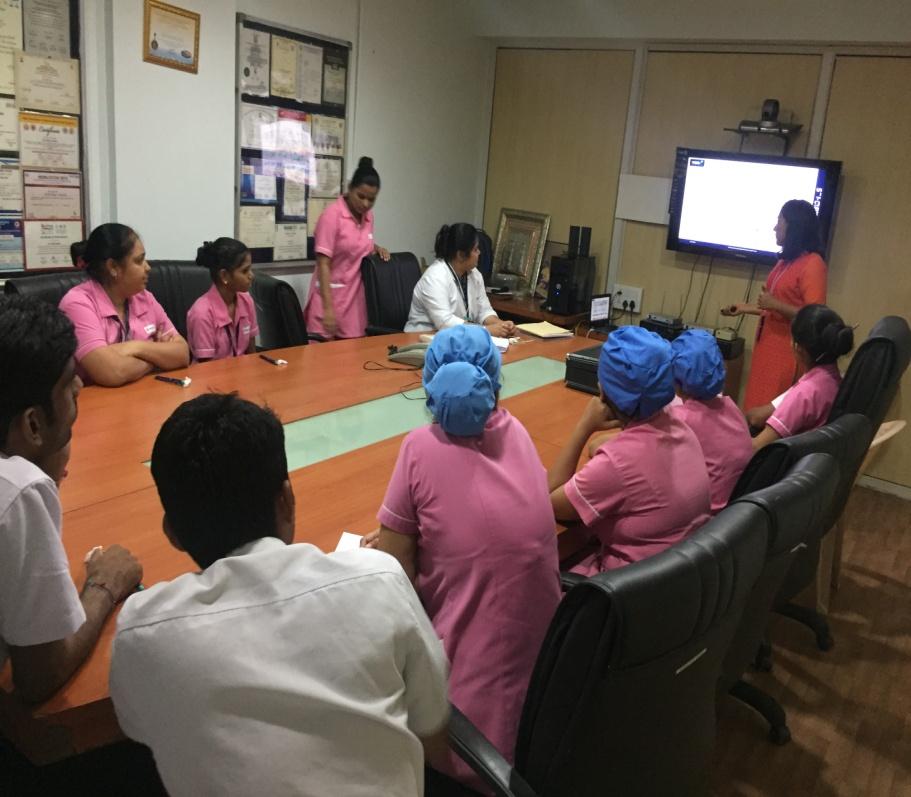 Communication skills are abilities you use when giving and receiving different kinds of information. Some examples include communicating ideas, feelings or what's happening around you. Communication skills involve listening, speaking, observing and empathizing. It is also helpful to understand the differences in how to communicate through face-to-face interactions, phone conversations and digital communications, like email and social media. In the workplace, people are more likely to respond to ideas that are presented with confidence. There are many ways to appear confident, including by making eye contact when you're addressing someone, sitting up straight with your shoulders open and preparing ahead of time so your thoughts are polished and you'll find confident with everybody.
3. Patient Safety:
Patient safety has received increased attention in recent years, but mostly with a focus on the epidemiology of errors and adverse events, rather than on practices that reduce such events. Nurses and other health care professionals are under increased scrutiny to provide safe, effective Patient care. Patient safety practices were defined as those that reduce the risk of adverse events related to exposure to medical care across a range of diagnoses or conditions.
4. Practice Safe & Secure Infusions:
While specialized infusion clinical services remain the standard of care. Procedural and documentation deviations relating to intravenous (IV) infusion administration can have important safety consequences.
5. Basic Life Support: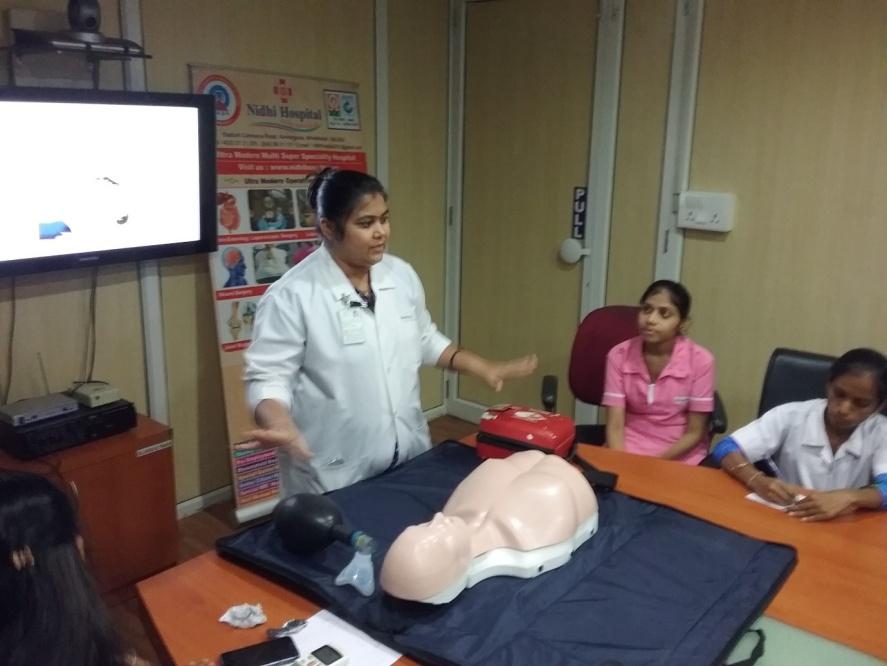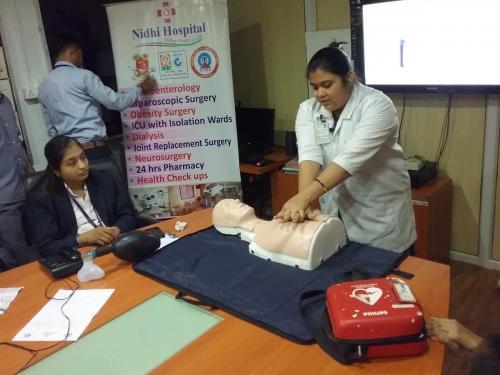 Survival from cardiac arrest depends on a sequence of time sensitive and interconnected links termed the chain of survival. Two of these links, early bystander cardiopulmonary resuscitation (CPR) and early defibrillation, have been prioritized as the two most important links in the chain of survival. Basic Life Support (BLS) is a simple life-saving protocol following a cardiac arrest. It is an integral part of emergency resuscitative care that aims to retain sufficient ventilation and circulation until the cause of the arrest is detected and eliminated. BLS procedures include Cardiopulmonary Resuscitation (CPR), artificial ventilation, bleeding control and basic airway management.
6. Awareness of Codes of Emergencies: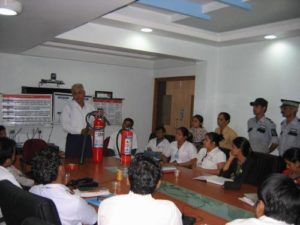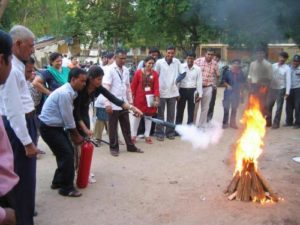 Hospital emergency codes frequently comprise of colours to prevent confusion and enhance prompt response to emergency situations. The participants showed the highest consistency in the association between emergency images related to colours and emergency code colour images associated with emergency situations in the following cases: "Red for Fire," "Blue for Medical Emergency," "Pink for Infant/Child Abduction," "Black for Bomb Threat," "Purple for Violence," and " Yellow for Mass Causality".
7. Training Given to Attending Staff and Housekeeping staffs: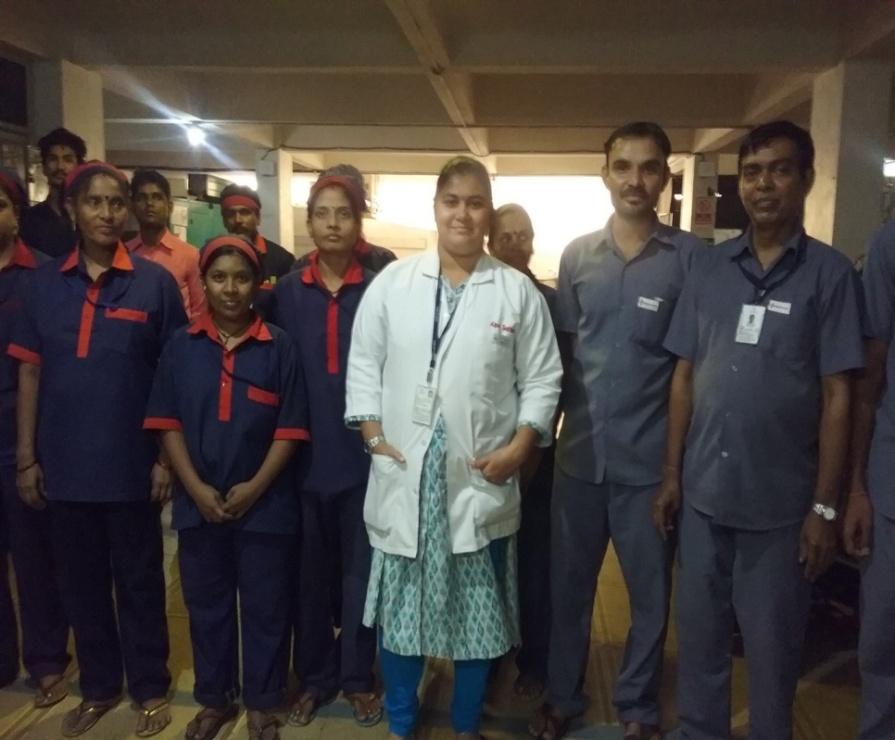 The Attendants staffs and Housekeeping Staff are trained and their activities aimed at improving or maintaining the standard of basic environmental conditions affecting the well-being of Patients. They are also trained about segregation of Biomedical Waste.
8. Awareness of NABH Guidelines: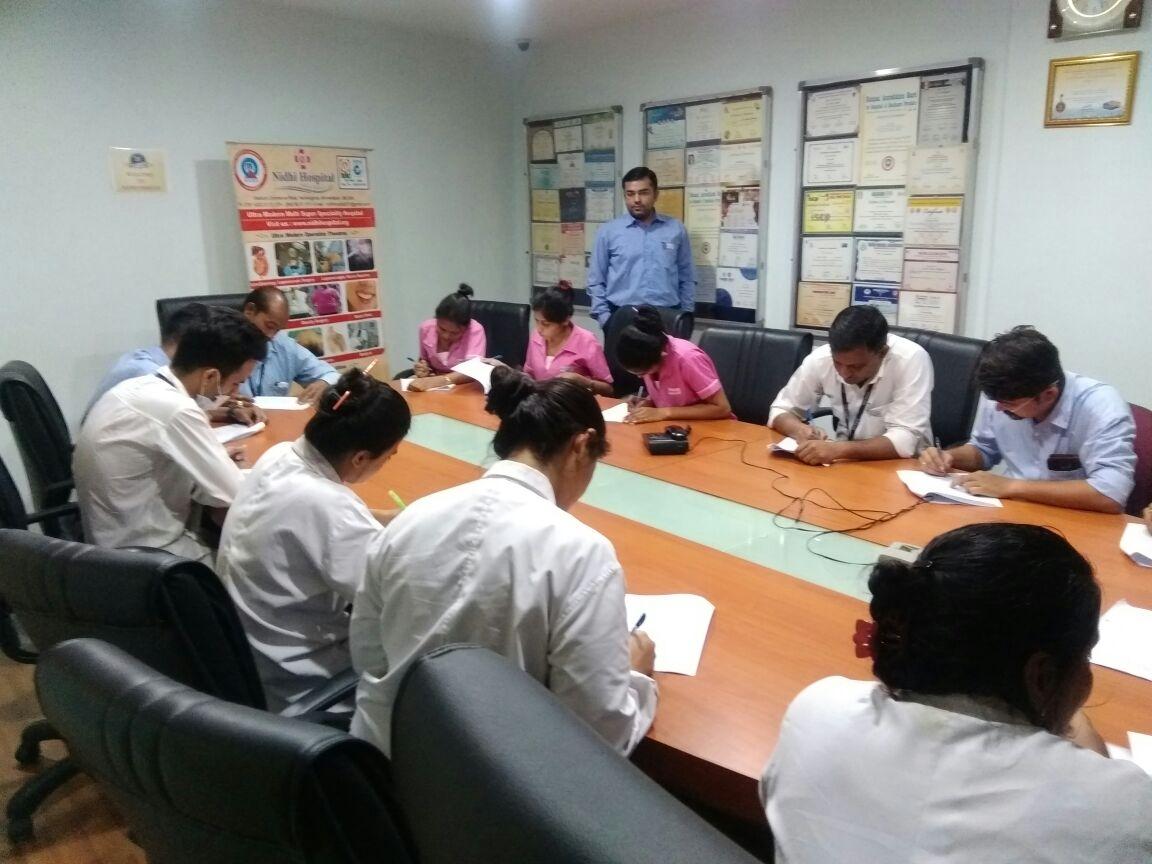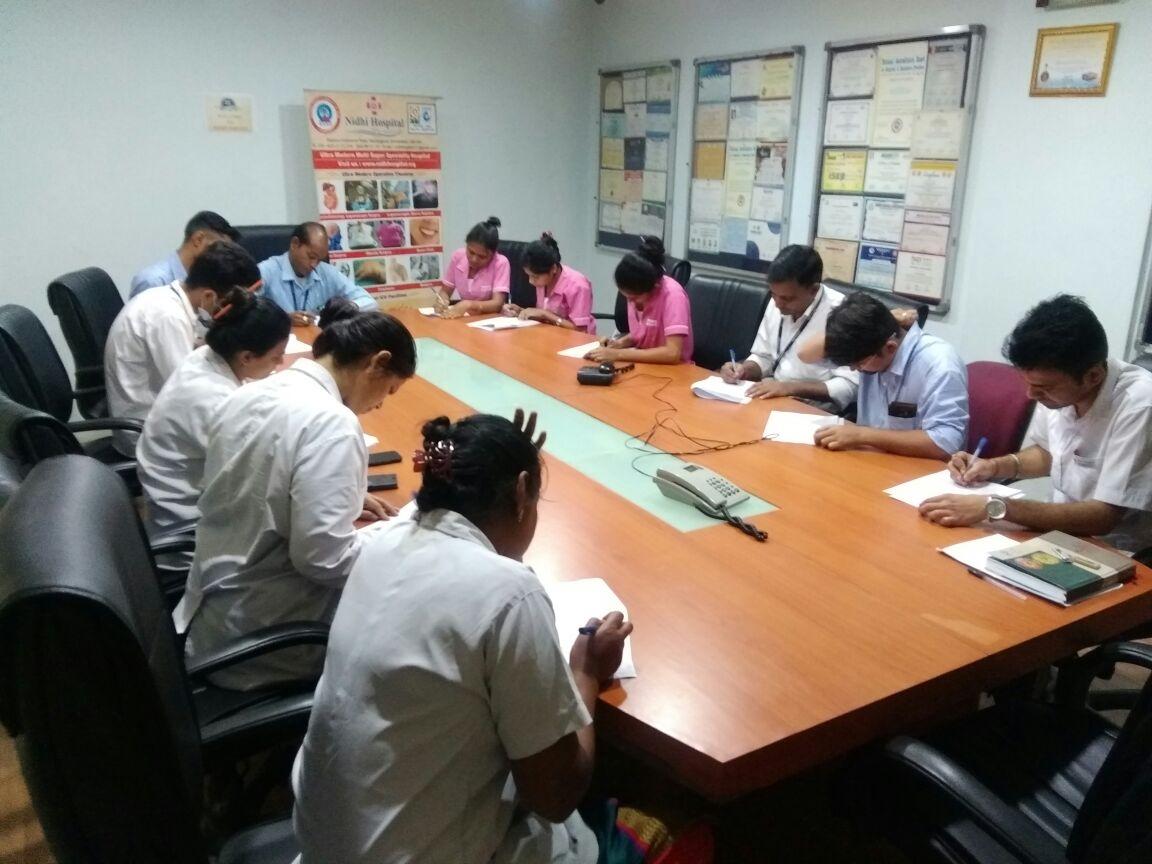 At Nidhi Hospital, We do standardization of health care delivery at all levels. The standardization can come if we adopt some sort of uniform accreditation. The sound knowledge and a positive attitude toward NABH accreditation among the medical staff are very important. And the same can be accomplished with proper training and good hospital environment.
Nidhi Hospital gives NABH Quality Parameters Training to the staff. At Nidhi Hospital, not only we give Training but also conduct Competitive Exams for staff on NABH Quality Indicators. The winners are given attractive prizes.
Thus at Nidhi Hospital, we strive to achieve Excellence in Patient Care at all times. We believe in improving Health Care standards at all the levels. Our Enthusiastic and Energetic staff strives hard to achieve continuous upgradation of knowledge and skills for Adding Health to the Life of Our Patients.